NEW BOOK AND ALBUM PRE-ORDER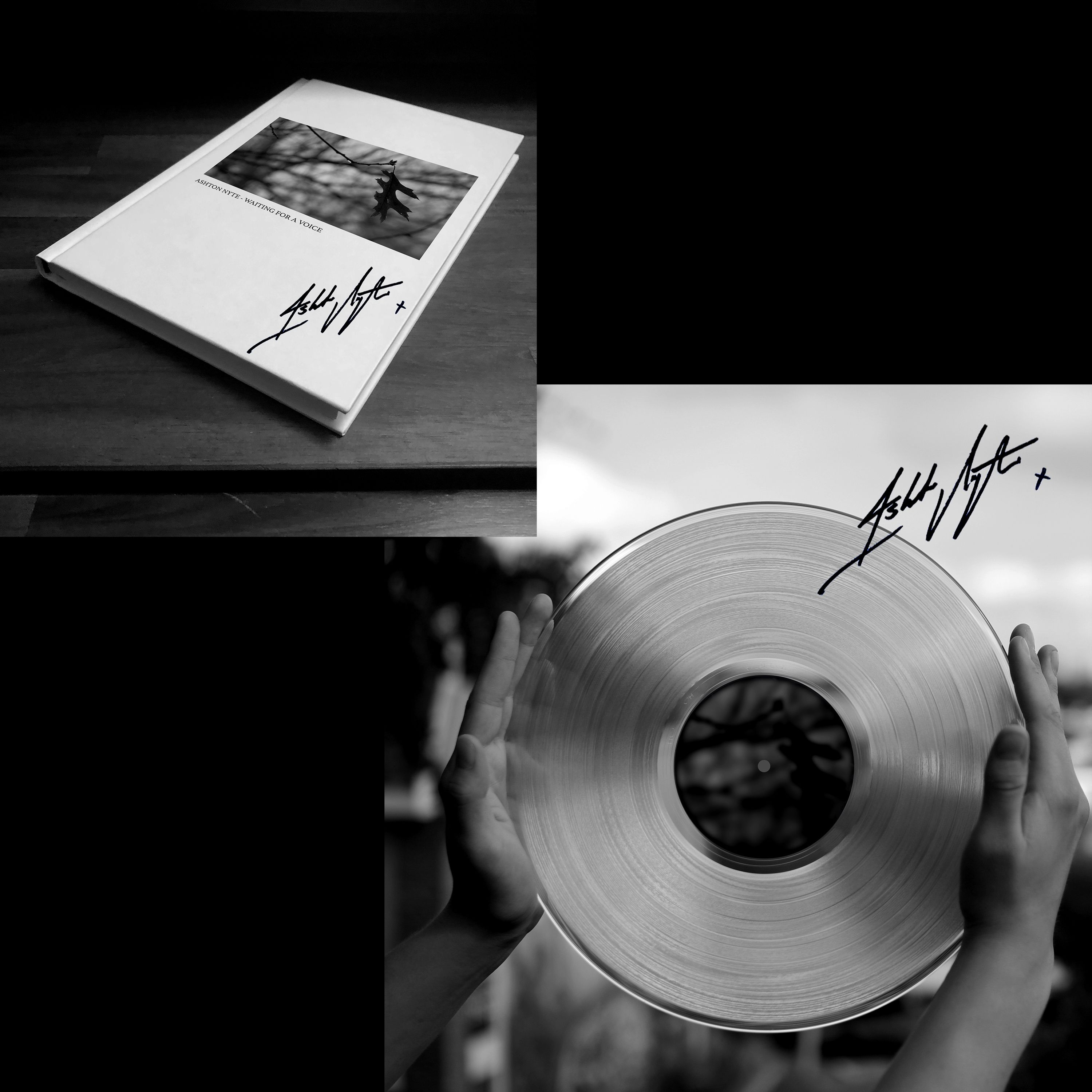 [16 April 2020]
I am delighted to confirm that my new album is nearly ready! I also have book of poetry, thoughts, lyrics and other oddities which will be released as part of this new project. I have deliberated whether this is indeed the right time to put new art out into the world and have essentially concluded that art is always necessary. I hope that you will find joy, inspiration and hope in this new work, the way I continue to breathe and dream more vividly, when celebrating the art of those I am inspired by.
The new work is available for pre-order now and includes a range of exclusive items and opportunities for you to be involved in what I'm creating. Please visit Waiting For A Voice to sign up, take advantage of exclusive limited edition items and glimpses behind the scenes. I can't do this without you. Thank you!
BACK TO WONDERLAND VIDEO OUT NOW
[28 AUG 2019]
The Awakening's new music video, "Back To Wonderland" is out today. The latest video from the album "Chasm", directed and edited by Ashton Nyte.
EUROPEAN TOUR WITH WAYNE HUSSEY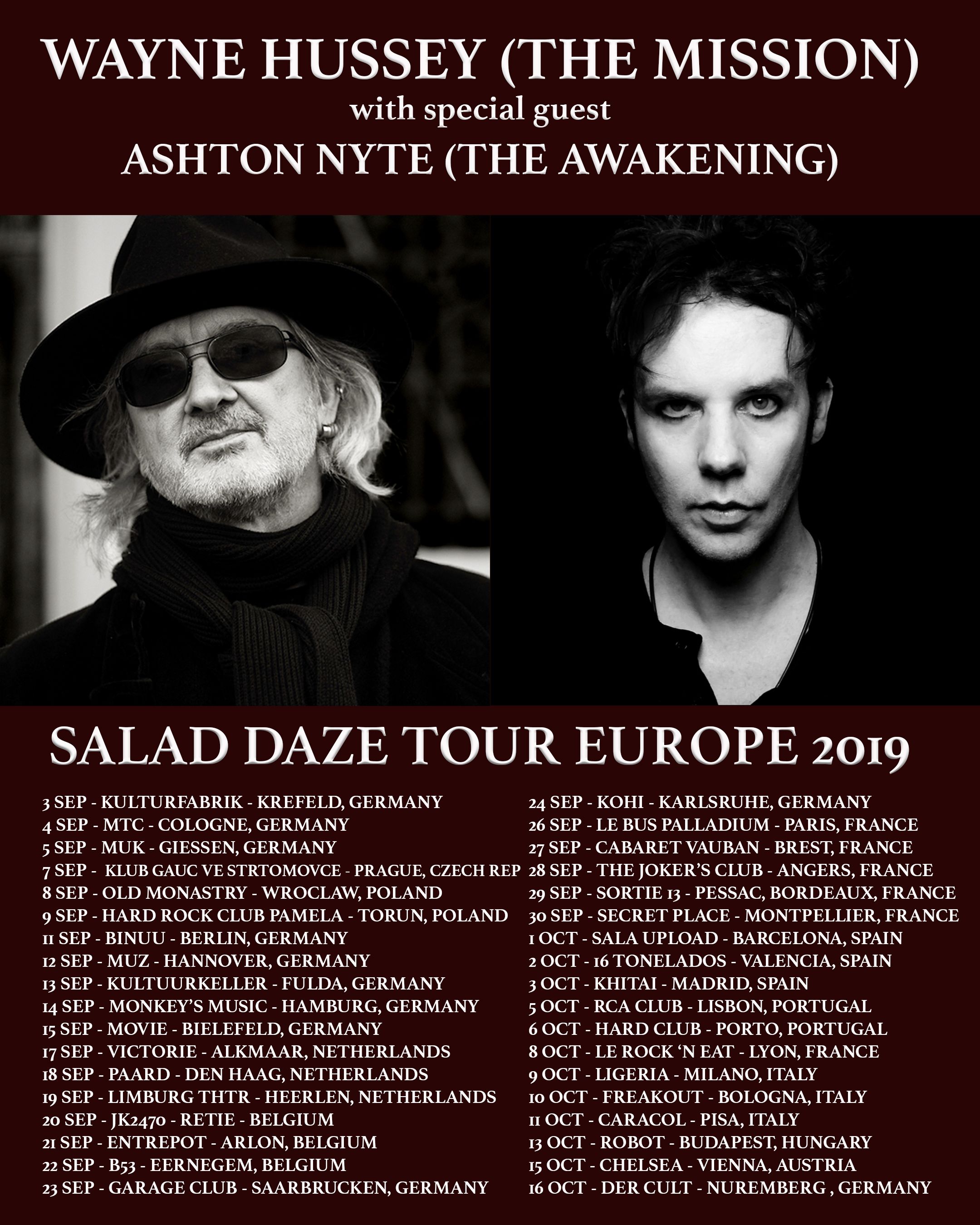 [2 AUG 2019]
I am delighted to confirm that I will be supporting Wayne Hussey (The Mission) on the European dates of his upcoming Salad Daze Tour! We'll be playing over 30 shows across Europe together from 3 September - 16 October 2019. It will be absolutely wonderful touring with Wayne again. The Mission were a significant influence on the genesis of The Awakening and Wayne has remained an inspiration in my artistic life. I am also blessed to call him a friend.
From Wayne: "I met Ashton and that beautiful baritone voice of his a few years back and we have since remained friends and supporters of each other's work. Of course we both also continue to be heavily involved with Michael Ciravolo's 'Beauty In Chaos' project. So it is with huge pleasure I can confirm that Ashton will be supporting me on the mainland Europe (except Greece & Sweden) leg of my 'Salad Daze' tour. It'll be great to have him along for the ride. Bring your driving license, Ashton, you can share the driving, there's an awful lot of it."
Please see Tour for more info.
NEW MUSIC VIDEO PREMIERES ON POST-PUNK.COM TODAY
[16 July 2019]
I am delighted to share The Awakening's new video which premieres on Post-Punk.com today!
Play it loud, share it if you like it and let us know what you think over on our Facebook page please.
I hope you enjoy it - it was made with a lot of love.
Ashton
x
CHASM + SELECTED CATALOGUE ITEMS NOW AVAILABLE IN THE UK + EUROPE

 [1 March 2019]
The Awakening's new album, "Chasm" is now available in the UK + Europe in both vinyl and CD format, from our new INTERVENTION ARTS UK + EUROPE Store. The new store also features select items from The Awakening's catalogue, like "Anthology XV" and "Tales Of Absolution + Obsoletion", as well as Ashton Nyte albums "Some Kind Of Satellite", "The Valley" and "The Slender Nudes" for the first time. Finally fans in the UK + Europe will have access to our music with more affordable shipping, including significant discounts for multiple unit orders. Please note, South African fans will have a similar option to be announced soon!